Love Me Never

by Sara Wolf
Series: Lovely Vicious #1
on April 5th 2016
Rating:

Genres: Young Adult, Love & Romance, General
Pages: 304
Find on Goodreads
Also by this author: Forget Me Always

Synopsis:
Read the book that Kirkus Review called: "A complex, witty page-turner, ideal for YA fans of scandal and romance."
Seventeen-year-old Isis Blake hasn't fallen in love in three years, nine weeks, and five days, and after what happened last time, she intends to keep it that way. Since then she's lost eighty-five pounds, gotten four streaks of purple in her hair, and moved to Buttcrack-of-Nowhere, Ohio, to help her mom escape a bad relationship.
All the girls in her new school want one thing—Jack Hunter, the Ice Prince of East Summit High. Hot as an Armani ad, smart enough to get into Yale, and colder than the Arctic, Jack Hunter's never gone out with anyone. Sure, people have seen him downtown with beautiful women, but he's never given high school girls the time of day. Until Isis punches him in the face.
Jack's met his match. Suddenly everything is a game.
The goal: Make the other beg for mercy.
The game board: East Summit High.The reward: Something neither of them expected.
Previously published as Lovely Vicious, this fully revised and updated edition is full of romance, intrigue, and laugh-out-loud moments.
The Lovely Vicious Series continues:
Forget Me Always - November 2016Remember Me Forever - Summer 2017.
You guys this book is INSANE. I started it, right, and I was like Isis is WAY too full on and talks in? a? lot? of? questions? BUT. BUT. BUT. Somehow I got completely sucked in – I went from questioning why Isis decided to start a war with Jack (for no reason? and punched him at a party, LIKE THAT) to being completely insane over it. And hoping for some seriously steamy make-out sessions (my lips are sealed). It's the kind of hate that's quite clearly love, although Jack is verrrrrrry mysterious and verrrrrrrrryyyyyyy angry. Like spitting fire angry. But Isis gives as good as she got and it's just like KABOOM.
For me, the ending was amazing but disappointing. Amazing for loads of reasons, mostly angry!Jack, but disappointing because that final exchange was heart-breaking and things were JUST getting interesting and now it's kind of ruined, but I can't say whyyyyyyyy. As John Mcenroe would say are you kidding me?!?!?! But we'll see how things go in Forget Me Always, because there are so many layers to this story, I'm not even kidding. I am TERRIFIED of what Jack might really be like and I kinda hope it doesn't take it too far, because I like him as he is now, even if he is mildly terrifying.
Once I got used to Isis, I loved her. She's so straight-forward, she speaks her mind like ALL THE TIME, sometimes she even thinks out loud and she takes no prisoners, ever. She calls Jack on his crap; I mean during their first meeting she punches him in the face. This is a girl who acts before she thinks and her constant stream of consciousness, when she's rambling on is just the best. The only thing that makes me horrifically sad? The fact she thinks she's ugly, and I wish Nameless was real so I could kick his ass. I'm terrified, too, about what's on her arm (I think I know, but I'm still scared). But Isis is so, so strong. Whatever happened with Nameless took away a lot of things for her, but her spirit is still so damn strong.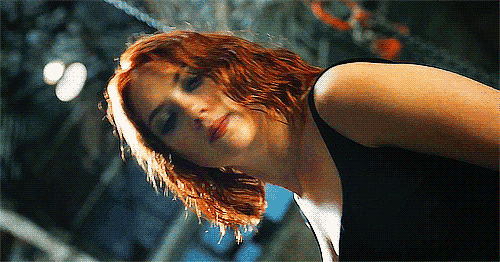 Love Me Never is very much two horrifically damaged souls meeting and somehow being perfect for each other (even if neither of them will acknowledge it and instead go to war with each other – which is SO entertaining). I can't wait for Forget Me Always, I want more of this fire, this spark between Jack and Isis, it's infectious and it got to the point where I couldn't read fast enough because I wanted MORE.