The Most Wonderful Time of the Year

by Joanna Bolouri
Published by Hachette UK on October 6th 2016
Rating:

Genres: Fiction, Holidays, General, Romance, Romantic Comedy
Pages: 400
Find on Goodreads

Synopsis:
'My FAVOURITE book of 2016" Amazon Reviewer. A hilarious and heartwarming comedy from the bestselling author of The List. Perfect for fans of Holly Martin, Kat French and Lindsey Kelk.
Thirty-eight year old Emily has a satisfying job, fab friends, an amazing car and, most importantly, a wonderful flat, exactly 411 miles away from the judgemental, batshit crazy, interfering family she reluctantly sees twice a year. In fact, the only minor stress in her life is her twenty-something neighbour Evan and his penchant for flirting, loud music and even louder sex . . . but he's nothing she can't handle.
Emily also has a boyfriend called Robert and it's going really well. So well, in fact, that Emily is hoping to take him home to meet her family. Finally she won't be subject to five days of nosy questions from her parents and pity from her younger married siblings.
But when Robert breaks up with her a week before the trip, Emily is gutted. How on earth is she going to face her family now? Enlisting the help of party boy Evan, Emily is determined for Robert to meet the parents come hell or high water, even if it isn't the real Robert . . .
Joanna Bolouri is a FANTASTIC author and if you don't believe me, I will beat you up with one of her books. She's only written three books but she's become an auto-buy author for me because she's such a witty, warm writer; and her guys are kinda hot. In a time where I worry my love for Chick Lit is waning, Joanna has come along, once again, and proven me wrong, because The Most Wonderful Time of the Year is an AMAZING devour-it-in-four-hours kinda read. TELL THE WORLD THEY NEED TO READ IT KINDA READ. So what are you waiting for? Go and bloody well read it.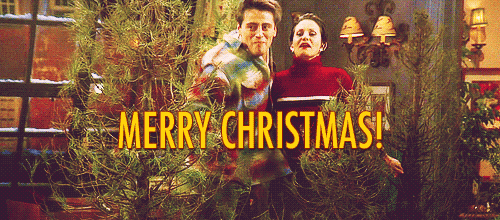 Christmas is my favourite time of year (as long as I get Boxing Day off otherwise it's ruined) – I love spending Christmas Day and Boxing Day with family, doing nothing, eating loads of food, and I have never been more thankful for MY family than I do after reading about the Carson's, because by golly gosh are they a nosey clan. But, and I feel I really need to stress this because it's important: they love each other absolutely. Even if Emily's mum is always telling her about her flaws. That's what I loved the most – yes Emily's family do her head in to the point where she feels she needs to bring a fake boyfriend for the four-day annual pilgrimage up to Scotland, after her real boyfriend turned out to be a rat in disguise, but that time in Scotland was bloody epic. The pages for that four day just flew by – with quizzes, karaoke, films, food, interrogations the army would be proud of, and it just completely encapsulated what Christmas is all about. No matter what, you cannot beat a family Christmas.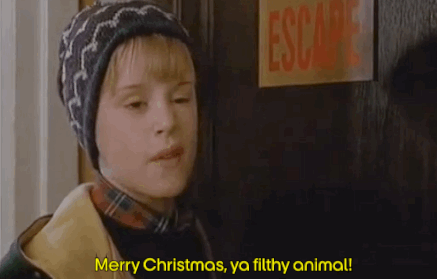 Joanna also writes the most cracking characters. I loved Emily – her spark, her wit, her voice, it was all amazing and I feel like I could have read another 400 pages, and Evan. BE STILL MY BEATING HEART. The whole entire concept of Evan being  fake Robert was ridiculous but absolutely amazing, because Evan was amazing and he totally pulled it off. Also? His chemistry with Emily is OFF THE CHARTS, people. They were incredibly entertaining together, even if they did wind each other up most of the time.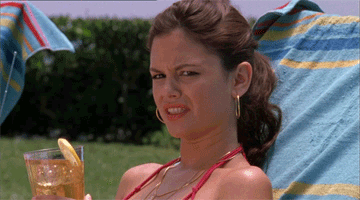 I absolutely loved every page of The Most Wonderful Time of the Year. It was entertaining, fast-paced, with characters I loved and I LOVED the Carson clan in the only way you can, sure in the knowledge that you never have to go to one of their Christmases, although saying that, I'm sure it would be epic. And intense. And worth it. Joanna Bolouri is such a good writer, she's on-point, she knows how to make me laugh and swoon and want more pages! This is so good, the perfect Christmas novel that will have you swooning all over your Christmas tree.