Cassandra Clare has a lot to answer for. She has taken over my life! It's taken me years to finally read the Mortal Instruments books, after being unable to get into City of Bones a couple times previously and now they're all I can think about. If I'm not reading a Mortal Instruments book I'm thinking about the Mortal Instruments, about Clary and Jace and Isabelle and Simon and Alec and Magnus. And Tessa and Will and Jem, because I am reading the books the way Cassie Clare intended them, and that is to alternate the Mortal Instruments with the Infernal Devices. Truth: DO NOT DO THAT. I would have preferred to read the Mortal Instruments then the Infernal Devices, or vice versa, because cliffhangers. So as I near the end, with only Clockwork Princess and City of Heavenly Fire to go, before I read the companions and get started on The Dark Artifices, let's talk about some of the things I've LOVED about this series.
Simon Lewis
The Mortal Instruments may be about Clary Fray, and she is amazing, but the real star of the books is Simon Lewis. The best friend who is in love with his best friend (duh, Clary Fray, HOW DID YOU NOT KNOW?) who could have easily been pushed aside once the Shadowhunters come on board, instead he wormed his way into my heart and even Jace eventually comes around! THEN HE BECOMES A VAMPIRE. I MEAN COME ON. Not only a normal vampire who has to stay out the light, but he eventually becomes a daylighter! *HEAD EXPLODES* I know there's more to come, I know what Simon becomes but I just love him so hard. I could read about Simon all freaking day.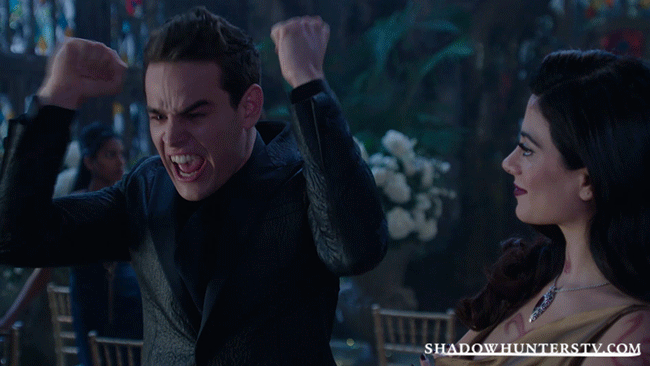 They're freaking epic stories!
I am not kidding, through the months of March and April I have read close to 3,500 pages. And by the time I finish the first two series, not including companions, I'll have read nearly 5,000 pages. FIVE THOUSAND FREAKING PAGES. All set in the same universe! AND THAT'S NOT EVEN ALL OF THEM. Some authors can't even keep my attention for a three hundred page book or less, yet Cassie Clare has had me gripped from the start to finish! Yes, I feel a bit fatigued as I come to the end, but I think that's more to do with the fact I'm reading them all at once rather than yearly as Cassie released them, but I can't just leave the books a while, have a break, because they're addictive. Pages and pages and pages. Be warned before you read this series: it will consume you.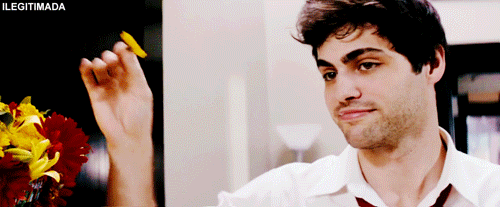 The TV show is amazing
OH YOU GUYS. Everything I've heard about the Shadowhunters TV show has been that it's terrible and cheesy and not worth my time, but I started watching it AND THESE PEOPLE HAVE NO IDEA WHAT THEY'RE TALKING ABOUT. The show is FANTASTIC. I love the cast, Isabelle in particular (Emeraude Toubia is stunning) and I am now a MASSIVE Matthew Daddario fan (SWOON). I am totally shipping Malec, and Simon IS EVEN BETTER IN THE SHOW THAN THE BOOKS! I MEAN WHO EVEN KNEW THAT WAS POSSIBLE?!?! It's totally over the top and a bit camp and Clary is incessant when she talks about rescuing her mom and getting the cup (until the word cup doesn't even sound like a word) but it works! I love it, I'm obsessed with it and I've had to ice it at the end of season one because season two has gone on a looooooooong break until June.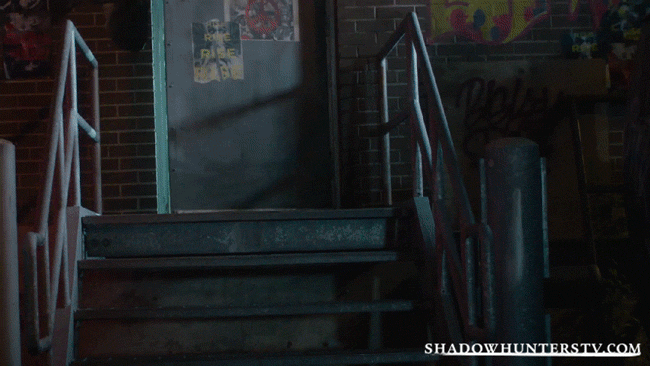 The world building is insane
Authors building their own worlds can make or break a series and the Shadowhunter world is massive. It spans centuries! There's now, where the Mortal Instruments take place and then there's the 1800s where the Infernal Devices take place and there's going to be more history on Shadowhunters in Cassie's next series and Magnus is getting a series and I love that it can time-hop from place to place and each series seems fresh and new. Whether we're getting to know Tessa (I heart Tessa) or Clary or Emma (in the Dark Artifices books) it doesn't seem stale and there's SO MUCH MORE I'd like to know from the Shadowhunters world! GIVE ME AN ENTIRE SERIES ON SIMON LEWIS, PLEASE. A series on Valentine's rise (because it's always hinted at, but there's a wealth of stuff there that can still be unleashed surely?!). A series on Raziel and the angels and Jonathan Shadowhunter? A future Malec series? COME ON CASSANDRA GIVE US ALL THE INFO.
When it was announced that Cassandra was continuing with more from the Shadowhunter world people were like outraged, like Cassandra should write something new, but here's the thing: If Cassandra isn't finished with this series, let her carry on. If you don't want to read 'em, don't read 'em, but I WANT to read them and I love that there's like 6 more books coming in the Shadowhunter world and I hope that isn't the end! GIMME ALL THE BOOKS.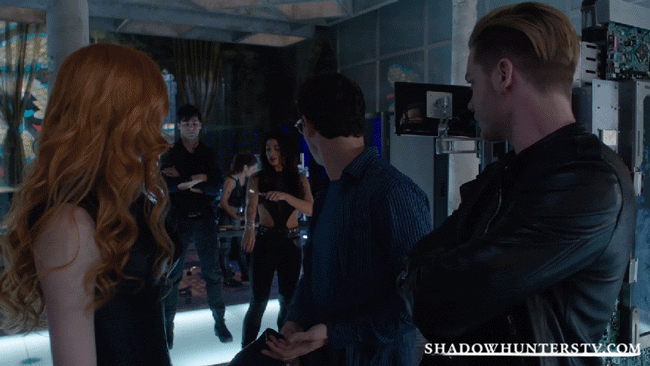 I WILL GO DOWN WITH THESE SHIPS
So here are the ships I go down with: Team Clace (DUH), Team Malec (DUH), Team Sisabelle (IS THAT A THING? I was team Sisabelle before it was even a thing!) and I am team Tem?? Jessa?. I haven't read Clockwork Princess and I suspect Jem is not long for this world and I suspect that Will/Tessa is end game and I like Will! He's just Jace in the 1800s, but Jem is so sweet. Jem is #OTPGoals.
Basically, I want to be a Shadowhunter. I want to have a stele and learn to fight and kill demons and live in the Institute in New York. I love this series, it has literally taken over my life, no joke. I feel like once I finish TMI and TID, I'll have the biggest book hangover. HOW WILL I COPE? What will I do with no more Clary or Tessa or Jem or Will or Jace or Alec or Simon or Isabelle or Magnus. I am SO glad I gave these two series another chance (a third chance I think actually) and it's just FANTASTIC. It's always hard to go into such a well-loved series, with loads of books and loads of pages but it was soooooooooo worth it.
I am terrified Clockwork Princess and City of Heavenly Fire are likely going to break my heart. I know what finals books in series do, I've read Mockingjay (*weeps*) and Harry Potter and the Deathly Hallows (*weeps even more*).