Word Nerd

by Susin Nielsen
Published by Random House on October 6th 2016
Rating:

Genres: Young Adult, Family, Alternative Family, Sports & Recreation, Games, Young Adult Fiction, Social Themes, Bullying, General, School & Education, Juvenile Nonfiction, Social Topics, Humorous Stories
Pages: 256
Find on Goodreads
Also by this author: We Are All Made of Molecules

Synopsis:
Ambrose Bukowski is a twelve-year-old with a talent for mismatching his clothes, for saying the wrong thing at the worst possible time, and for words. In short, he's a self-described nerd. Making friends is especially hard because he and his overprotective mother, Irene, have had to move so often. And when bullies at his latest school almost kill him by deliberately slipping a peanut into his sandwich to set off his allergy, it's his mother who has the extreme reaction. From now on, Ambrose has to be home-schooled.Then Ambrose strikes up an unlikely friendship with the landlord's son, Cosmo, an ex-con who's been in prison. They have nothing in common except for Scrabble. But a small deception grows out of control when Ambrose convinces a reluctant Cosmo to take him to a Scrabble club. Could this spell disaster for Ambrose?
Word Nerd is one of the most adorable books I've read this year – I don't know what it is, but Susin Nielsen really knows how to tap into her characters heads, she really makes them come to life, she really makes you care about them and Ambrose Bukowski is no different. His love of Scrabble is amazing and I loved how each chapter title was a mixed-up bunch of letters that spelt out the chapter title. That was a pretty sweet addition, very well thought out. It's about finding your place in the world, and after moving multiple times over the years, Ambrose finally feels at home in Vancouver, helped by his friend Cosmo.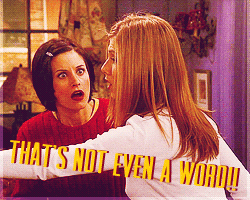 I very rarely see such a well written kid-adult friendship, without it being weird. But Ambrose and Cosmo's friendship is amazing. I liked how Cosmo was reluctant at first, but Ambrose weaselled his way in and they were quite a Scrabble playing partnership. They really brought out the best in each other, I felt, because Ambrose could see past Cosmo's previous issues – his jail sentence, the drugs, etc, and instead just saw Cosmo, a guy trying to put his life back on track and Cosmo didn't see Ambrose as a weird nerd, who couldn't keep his mouth shut, he just saw a kid desperate to get out more, to make friends, to play Scrabble, the simple things in life, y'know?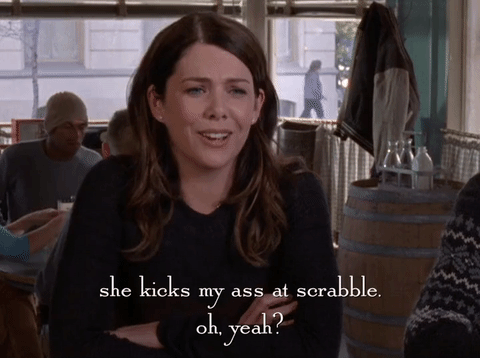 I thoroughly enjoyed Word Nerd. Susin Nielsen  has been a revelation to me this year – I adored We Are All Made of Molecules, and I've loved Word Nerd just as much, and I look forward to getting stuck into her previous two other books. She's an outstanding writer and I absolutely adored Ambrose, from his Scrabble addition, to his friendship with Cosmo (proper bromance stuff!), to the Canadian setting (OH CANADA!!!!), to his inability to know when to shut up, everything about this book was sweet and adorable and I loved it.