Rise of Fire

by Sophie Jordan
Series: Reign of Shadows #2
Published by HarperCollins on February 7th 2017
Rating:

Genres: Young Adult Fiction, Fantasy, General, Romance, Royalty
Pages: 304
Find on Goodreads
Also by this author: Reign of Shadows

Synopsis:
New York Times bestselling author Sophie Jordan's romantic, sweeping fantasy Reign of Shadows continues in this suspenseful sequel, Rise of Fire.
Luna and Fowler have escaped the kingdom of Relhok, but they haven't escaped the darkness. When a battle against the dark dwellers mortally injures Fowler, Luna is faced with a choice: put their fate in the hands of mysterious strangers or risk losing Fowler forever.
Desperate to keep the one bright part of her life alive, Luna accepts the help of soldiers from a nearby kingdom. Lagonia's castle offers reprieve from the dangerous outside world—until the King discovers both Fowler and Luna's true ties to Relhok and their influence over the throne.
Now pawns in each kingdom's political game, Luna and Fowler are more determined than ever to escape and build the life they've been dreaming of. But their own pasts have a tight hold on their hearts and their destinies. Luna must embrace the darkness and fire within her before she loses not only Fowler but the power she was destined to inherit.
In took me just one day to complete the Reign of Shadows duology, it was that good. I said in my Reign of Shadows review that there was a lot of build-up (that I loved, it set the scene perfectly) and that in Rise of Fire I expected more action, more pace, and since fire was in the title: some fire! And Rise of Fire was a pretty good sequel! It kept me reading long past my bedtime and I'll really miss Luna and Fowler, because their story really made an impression on me. I mean just when it was all looking okay (ish), it just kept going wrong for those two and part of me was like, "Sophie Jordan you're killing me here".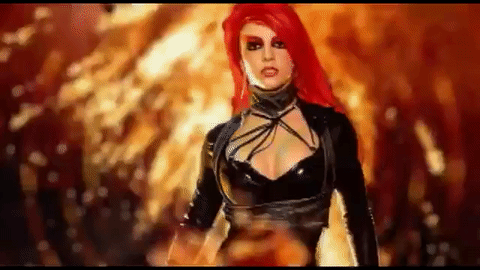 Rise of Fire definitely had more action – and the whole Lagonia plotline had me tearing my hair out in frustration – happy because Fowler was getting help but frustrating because Fowler was betrothed to Maris and Luna was betrothed to Casan and the King was keeping them apart and I just wanted to scream! But the pace was definitely there and once again, Fowler and Luna's voices were so strong and clear that I could imagine the scenes in my mind and for someone with no imagination whatsoever, that was a glorious feeling. I wanted to hide Luna and Fowler and keep them safe and shield my eyes from all the goings on and Sophie Jordan is a master at manipulating my emotions, I swear!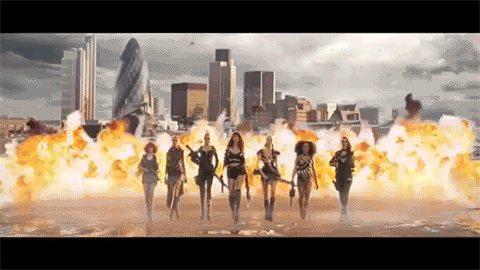 This was a great duology, and it was quite a relief to get to a definitive end, and the way it all came together was pretty intense but pretty spectacular. The whole dweller thing was insane. I just loved every page! These two books were so captivating, so intense, so emotional and it kept me enthralled throughout! Rise of Fire was a worthy, worthy sequel and these two books will be on my keepers shelf for sure.