Reign of Shadows

by Sophie Jordan
Series: Reign of Shadows #1
Published by HarperCollins on February 9th 2016
Rating:

Genres: Young Adult Fiction, Fantasy, Epic, Romance, General, Royalty
Pages: 320
Find on Goodreads
Also by this author: Rise of Fire

Synopsis:
Destiny and darkness collide in this romantic, sweeping new fantasy series from New York Times bestselling author Sophie Jordan.
Seventeen years ago, an eclipse cloaked the kingdom of Relhok in perpetual darkness. In the chaos, an evil chancellor murdered the king and queen and seized their throne. Luna, Relhok's lost princess, has been hiding in a tower ever since. Luna's survival depends on the world believing she is dead.
But that doesn't stop Luna from wanting more. When she meets Fowler, a mysterious archer braving the woods outside her tower, Luna is drawn to him despite the risk. When the tower is attacked, Luna and Fowler escape together. But this world of darkness is more treacherous than Luna ever realized.
With every threat stacked against them, Luna and Fowler find solace in each other. But with secrets still unspoken between them, falling in love might be their most dangerous journey yet.
Reign of Shadows is one of those books that grabs you and doesn't let you go until you reach the very end – I was absolutely captivated from start to finish, and that ending left me absolutely reeling. So much so that I was alarmingly pleased to discover I already have the sequel on my Kindle (thank you, HarperTeen – you are lifesavers!). I wasn't at all sure what kind of read I was getting myself in for – I haven't read a lot of fantasy, I'm still a newbie, but this was an incredible read, I devoured it in one sitting, and it left me open-mouthed with shock.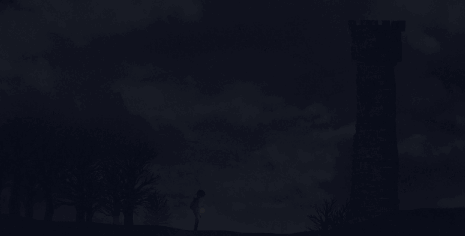 It seemed to be a Rapunzel re-telling, at least a little bit, with the tower where no one can find it, and the girl locked there for her own safety, but that's kind of where the comparisons end because Luna is nothing like Rapunzel (or maybe she is? I can't really remember except for the tower and the long hair…). I absolutely adored Luna – her want to go out and explore, despite the dangers posed to her in the Black Forest, by the dwellers (kinda like zombies? But with weird faces and antennae? And stinky. So stinky). Her blindness also amazed me, in the way she handled it. Because it was such a non-issue. Is that how it's really like? I HAVE NO IDEA, but if it is, KUDOS. I can barely live being sighted (partially sighted since I wear glasses but you get my drift), never mind blind. And I LOVED Fowler. He's such an anti-hero to start (obvs) – he's trying to survive, everyone he loves has died, he doesn't want to get too close to Luna, but I mean COME ON. They have SUCH good chemistry and I liked how Luna kinda wore him down bit by bit. *Happy dance*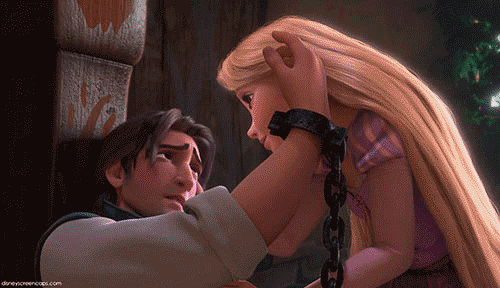 I genuinely loved this book. TRUE, not a lot happens. It's mostly trying to get to safety, but that's OK, because it allowed Luna and Fowler time to get close, to feel each other out, to escape dwellers, and bad people, and I feel like it's all going to come together in the sequel, which I'm going to start reading RIGHT NOW. I loved it all – even though I knew who Fowler's father was (it was blatantly obvious) and I'm so excited to pick up right where we left off, at that jaw-dropping WTF ending. Sequel, I AM COMING FOR YOU.