My not so Perfect Life

by Sophie Kinsella
Published by Random House on February 9th 2017
Rating:

Genres: Fiction, Contemporary Women, General
Pages: 400
Find on Goodreads
Also by this author: Shopaholic to the Rescue

Synopsis:
Katie Brenner has the perfect life: a flat in London, a glamorous job, and a super-cool Instagram feed.
OK, so the truth is that she rents a tiny room with no space for a wardrobe, has a hideous commute to a lowly admin job, and the life she shares on Instagram isn't really hers.
But one day her dreams are bound to come true, aren't they?
Until her not-so-perfect life comes crashing down when her mega-successful boss Demeter gives her the sack. All Katie's hopes are shattered. She has to move home to Somerset, where she helps her dad with his new glamping business.
Then Demeter and her family book in for a holiday, and Katie sees her chance. But should she get revenge on the woman who ruined her dreams - or try to get her job back? Does Demeter – the woman who has everything – actually have such an idyllic life herself? Maybe they have more in common than it seems.
And what's wrong with not-so-perfect, anyway?Everybody loves Sophie Kinsella:"I almost cried with laughter" Daily Mail"Hilarious . . . you'll laugh and gasp on every page" Jenny Colgan"Properly mood-altering . . . funny, fast and farcical. I loved it" Jojo Moyes"A superb tale. Five stars!" Heat
Sophie Kinsella is the queen of the rom-com. Legitimately. And anyone who calls themselves a fan of rom-coms who hasn't read Sophie Kinsella is lying, because you can't be a rom-com fan if you've never read a Kinsella, it's just not how it goes! She just writes the most incredible books and my year is not complete if there's not a new Kinsella in it (basically every other year is PANTS because Sophie generally writes a book every 18 months or so). My Not So Perfect Life is yet another Kinsella triumph and I stand by the fact that she could write the phone book and it would STILL be the best rendition of the phone book, ever.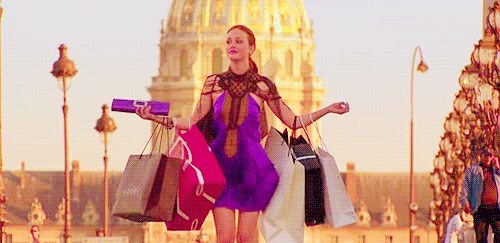 My Not So Perfect Life is basically about the way we portray ourselves on line – if you asked Katie's parents and friends what her London life was like, they'd tell you it was amazing – she had a cool job, an amazing flat, she spent every weekend at flea markets around London, it was the dream. But in actuality she's a lowly intern, barely makes an impression and spends her days filing nonsense forms for no reason, she lives in a flatshare, and keeps her clothes in a hammock. A hammock. Do I understand why Katie was so hot for London? No. I think it's too big, too full of people and it takes ages to get anywhere, even if you're only going next door. But that's why it was Katie's dream not mine and I appreciated her taking the plunge! On having a go and – hello! If she hadn't been in London, working for Cooper Clemmow, we would never have gotten all that intense flirting/whatever it was between her and Alex. That time on the roof, playing with toys had me smiling like a dummy, it was so cute.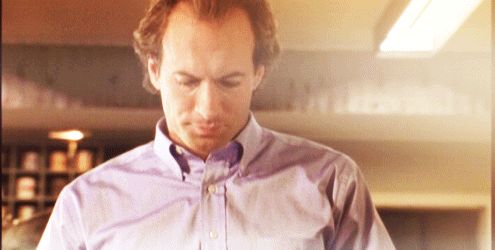 I loved seeing Katie back at home in Somerset, though, after it all goes disastrously wrong because, without wanting to sound too much like Katie's dad, I kinda felt she fit in there? But it's none of my business so I'll keep my mouth shut. It was proper comedy gold though, when Demeter rocked up, I've never been in stitches so often in my life. Who knew glamping could prove so freaking hilarious? The whole book was pitch perfect, as if I expected any less. Seeing Katie come to terms with who she really was was the most special part. Because it felt like we went on a journey with her, and I was just so impressed and amazed with her resilience. That's a girl after my own heart, I tell you. I could learn a lot from Katie Brenner.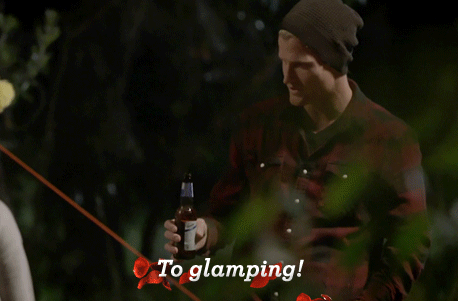 My Not So Perfect Life was amazing, of course it was. The day I don't adore a Sophie Kinsella book is the day I hang up my reading hat. She ALWAYS makes me laugh, she always makes me smile and swoon and cry and just feel all of the emotions you can feel while reading. I adored the book so much and every time I came back to it, I was excited, I didn't get that feeling of dread I get when it takes me a while to read a book because I can never, ever have enough of Sophie Kinsella. I just want her to come and tell me stories for the rest of my life.  That, my friends, is the dream.