Instructions for a Second-hand Heart

by Tamsyn Murray
Published by Usborne Publishing Ltd on November 1st 2016
Rating:

Genres: Young Adult, Love & Romance, Family, General
Pages: 408

Synopsis:
Jonny has a faulty heart and his time is running out. Niamh has just lost her twin brother in a tragic accident. As their fates collide, soon Jonny is on the mend - but desperate to know more about his donor. When he tracks down Niamh, he only intends to find out about her brother, the first owner of his heart. He doesn't plan on falling in love... A stunning, tear-jerking novel about grief, guilt, and the unpredictability of love.
Instructions for a Second-Hand Heart is one of those books that literally kills your emotions. Bad turn of phrase, but it's the truth, because I finished the book feeling like I'd been sucker punched again and again and again. Barely 30 pages had passed before I was crying the firs time, and it's just one of those books that makes you feel glad you're alive, it makes you appreciate the frailty of life that little bit more, how in an instant life can change, whether you like it or not and that's a scary, scary thing. Do you know how often I think about my heart? I don't. Ever. I very much take it for granted, and other things in my life, everyone does. So Jonny's story was even more profound, even more emotional, because you forget that your heart is the thing that keeps you alive, day after day, hour after hour, minute after minute. I cannot imagine the pain of waiting for a new heart, of having to hope someone else dies so you can live, that's an awful, awful thing for anyone to go through, and it hit me incredibly hard.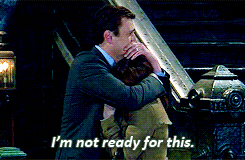 But it was Niamh and Leo's beginning that really hit me. How a holiday can turn so tragic is horrible to think about and was even worse to read, and my eyes were just filling up ready Niamh's POV, I couldn't imagine that happening to anyone I love; I'm lucky to have never lost anyone really, really close to me (*knocks on wood*) and for that to happen right in front of the family was awful. It was the first proper gut-punch, but on the other hand it was good news for Jonny and you just have all of these emotions warring inside you, conflicting with each other. How can you be happy for someone when you also know what Niamh and her family are going through? Damn you, Tamsyn Murray and your expert ability to write so well to mess up my emotions. And then! Because I hadn't been through the emotional wringer enough! Jonny wants to know who his donor was! And that starts another slew of emotions because I'm actually with him there – I could not accept a new organ without wanting to know who the donor was, because I am insanely curious like that, and in this day and age of social media, finding out is, possibly, easier now.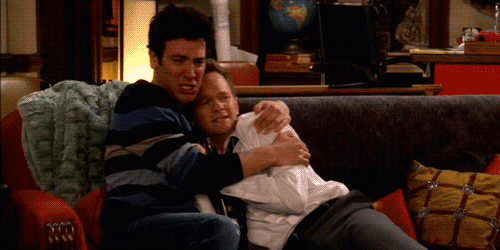 Instructions for a Second-Hand Heart was outstanding. No doubt about it. It was 323 pages of pure emotional hell, but in the best way. I gained a new appreciation for my heart, which keeps me alive even when I'm not thinking about it; how quick a tragedy can come about and devastate everyone around you. And most of all, how people like Jonny and Niamh cope in their worlds. And then together, because them two meeting was fantastic, and those chat scenes, via Messenger, really did spark something incredible. This is an absolute must-read novel. Tamsyn Murray has poured her heart and soul into this book and it speaks through the writing. Just when you think you can't cry anymore, something else comes along to tip you off, until you're an emotional wreck.