One of my favourite things to read on other blogs are confessions. They're SO much fun! So, inspired by Cait @ Paper Fury's most recent confession post, here is my very first!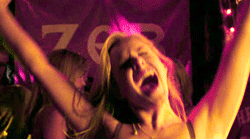 My TBR will never, ever be down to a reasonable amount
My TBR pile is INSANE. So insane I don't even dare to count how many books I have to read. It's a lot (A LOT, A LOT).I laugh in the face of people who say, "My TBR is huge," when what they actually mean is, "I have 10 books on my TBR". Do not even come CLOSE to me if you have a TBR you can stack on your nightstand. That is not a TBR. That is WEAK, man! Actually, I'm kidding because I would kill to have a tiny, tiny TBR.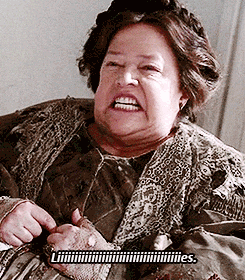 I say to myself AT LEAST once a week that I have to stop buying books
It's all a lie. It's a big fat lie. I mean it at the time… But then more books are released. It's a wicked, wicked curse. I mean it until I don't. Until I go to the supermarket, or the book shop, or just anywhere that has books present. *sighs* THEY TALK TO ME, OKAY? They DEMAND to be bought, to be taken away from the horrible amazing bookshop. Book addiction is a real problem, y'all.
Twitter does not help my TBR AT ALL
Twitter is a wonderful place to talk about books, but by God, does it not help me with ALL THE BOOK WANTS. Once a book really makes an impact it's all you read about and you just know you NEED THIS BOOK IN YOUR LIFE STAT. And so on and so forth, until you're TBR resembles an ocean that may one day kill you.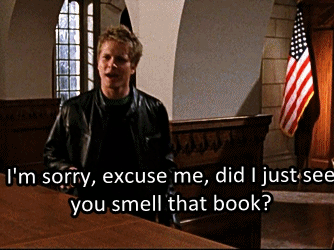 That new book smell is DIVINE!
Books smell WONDERFUL. Some like the smell of old books, I personally prefer the smell of a freshly cooked book. Some books, the ones usually published by Little, Brown UK smell insane. If I could have that smell around me all the time I would. Why book publishers have not made a book smell fragrance is beyond me.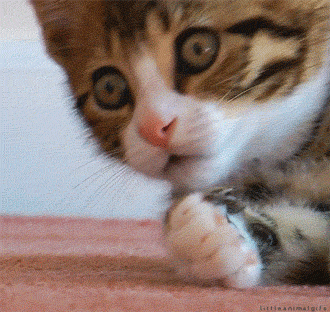 I don't really read reviews*
*That's a slight lie. I do read reviews.
When I first start a book I'll have a quick gander at GoodReads, to get the lay of the land, and I do read Cait's (from Paper Fury, above) reviews because she's amazing and I also read Ashley of Nose Graze's reviews because she's also amazing. But as a rule, I don't. Because spoilers are EVERYWHERE and it's so, so hard to know who writes spoiler-free reviews (although everyone should, because there's NO NEED FOR SPOILERS IN REVIEWS, OKAY?) so I just avoid, mostly. So if you have any recommendations for FABULOUS reviewers, who reads what I read, HIT ME UP!
So that's round one of my blogging confessions! This was SO much fun to write. But I want to hear YOUR blogging confessions!